Ningyo
2023-08-27
Snargl
1 minute 19 seconds
What does a Ningyo look like?
A ningyo is a mythical creature from Japanese folklore that resembles a mermaid or a merman.
It has the upper body of a human and the lower body of a fish, but its appearance can vary depending on the region and the legend.
Some ningyo have long hair, horns, scales, or even fangs.
Others look more like regular fish with human faces.
Ningyo are said to have magical powers, such as granting immortality or causing misfortune.
NCS (Natural Color System)
NCS S 4005-R20B
NCS S 9000-N
NCS S 1040-R80B
NCS S 3050-R80B
NCS S 1015-Y10R
PANTONE
PANTONE Cool Gray 9
PANTONE 419
PANTONE 278
PANTONE 653
PANTONE 607
RAL Classic
RAL 9023
RAL 9005
RAL 6027
RAL 5025
RAL 1015
RAL Design
RAL 000 55 00
RAL 170 20 20
RAL 270 70 25
RAL 260 40 40
RAL 090 90 30
RAL Effect
RAL 860-5
RAL 790-5
RAL 730-2
RAL 640-4
RAL 140-2
Continue browsing posts in category "Water"
PREVIOUS POST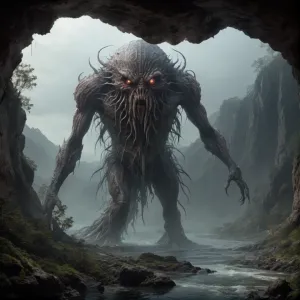 Ktulhu
You may find these posts interesting: