Leviathan
2023-08-26
Snargl
2 minutes 53 seconds
What is a Leviathan?
A leviathan is a mythical beast
That dwells in the depths of the sea
It has many heads and scales and claws
And breathes out fire with a roar

Some say it is a servant of God
Who guards the entrance to Atlantis
Others say it is a foe of man
Who brings destruction and chaos

But no one knows for sure what it is
Or if it even exists at all
It is a mystery and a legend
A leviathan, a wonder of the world.
NCS (Natural Color System)
NCS S 8010-Y30R
NCS S 0530-Y40R
NCS S 6500-N
NCS S 2050-Y20R
NCS S 3560-Y20R
PANTONE
PANTONE 419
PANTONE 720
PANTONE 2333
PANTONE 716
PANTONE 7512
RAL Classic
RAL 8022
RAL 1000
RAL 7005
RAL 2011
RAL 1027
RAL Design
RAL 000 15 00
RAL 075 80 40
RAL 320 40 05
RAL 050 60 60
RAL 075 50 58
RAL Effect
RAL 790-5
RAL 310-2
RAL 860-6
RAL 370-4
RAL 360-5
What does a Leviathan look like?
A leviathan is a mythical sea creature that has been described in various ways by different cultures and sources.
Some common features of a leviathan are:
It is very large, often bigger than a whale or a submarine.
It has a reptilian or crustacean appearance, with scales, claws, horns, or spikes.
It can breathe fire or spit venom, causing the sea to boil or poison its enemies.
It is fierce and powerful, capable of destroying ships and devouring humans.
It is a symbol of chaos, evil, or divine judgment, depending on the context.
Some examples of leviathans in literature and art are:
The biblical leviathan, which is mentioned in several books of the Hebrew Bible as a multi-headed serpent that God will slay at the end of time.
The Atlantean leviathan, which is a mechanical monster that guards the entrance to the lost city of Atlantis in the Disney movie Atlantis: The Lost Empire.
The leviathans in the Supernatural TV series, which are ancient creatures that predate angels and demons and can possess humans and shapeshift into any form.
NCS (Natural Color System)
NCS S 2005-G
NCS S 4010-B30G
NCS S 8005-B80G
NCS S 1500-N
NCS S 7005-R80B
PANTONE
PANTONE 421
PANTONE 424
PANTONE 7547
PANTONE Cool Gray 1
PANTONE 432
RAL Classic
RAL 7038
RAL 9023
RAL 8022
RAL 9002
RAL 7026
RAL Design
RAL 000 75 00
RAL 180 50 05
RAL 160 20 20
RAL 120 90 05
RAL 200 30 05
RAL Effect
RAL 850-2
RAL 860-5
RAL 790-5
RAL 860-1
RAL 750-6
Continue browsing posts in category "Water"
PREVIOUS POST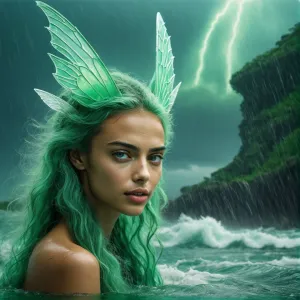 Ningyo
You may find these posts interesting: