Sport Style
2023-09-22
Snargl
1 minute 24 seconds
Why do the Sport Style clothes look good?
Sport Style clothes look good because they are designed to be comfortable, functional, and fashionable.
They combine elements of athletic wear and casual wear, creating a relaxed and sporty look that can be worn for different occasions.
Some of the features of Sport Style clothes are:
They use breathable and stretchy fabrics that allow for movement and ventilation.
They have elastic waistbands, drawstrings, zippers, and pockets that provide convenience and flexibility.
They have bright colors, patterns, logos, and slogans that express personality and style.
They have fitted and oversized shapes that create contrast and balance.
Sport Style clothes are not only good for working out, but also for hanging out with friends, running errands, or lounging at home.
They can be mixed and matched with other clothing items to create different looks.
For example, you can pair a sporty t-shirt with jeans, a hoodie with a skirt, or a jogger with a blazer.
NCS (Natural Color System)
NCS S 2050-Y40R
NCS S 9000-N
NCS S 7502-B
NCS S 6020-Y10R
NCS S 0560-Y60R
PANTONE
PANTONE 7412
PANTONE 419
PANTONE 5463
PANTONE 2321
PANTONE 2026
RAL Classic
RAL 2010
RAL 9005
RAL 6009
RAL 8024
RAL 2003
RAL Design
RAL 060 60 60
RAL 170 20 20
RAL 180 20 15
RAL 040 30 30
RAL 050 60 60
RAL Effect
RAL 370-5
RAL 790-5
RAL 790-5
RAL 320-6
RAL 380-5
Continue browsing posts in category "Styles"
PREVIOUS POST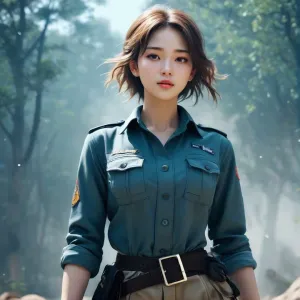 Military Style
NEXT POST
Oversize Style
You may find these posts interesting: