Night Elf
2023-08-06
Snargl
2 minutes 42 seconds
Who is a Night Elf?
A night elf is a fantasy creature that belongs to a race of ancient and mystical beings who live in harmony with nature.
They have long, pointed ears, glowing eyes, and usually purple or blue skin.
They are skilled in magic, especially druidism and moon worship.
They are also fierce warriors who defend their lands from any threats.
They are one of the oldest and most noble races in the world of Warcraft, a popular video game and media franchise.
Some night elves have also appeared in other fantasy works, such as The King of Elfland's Daughter by Lord Dunsany.
Night elves are often portrayed as proud, wise, and secretive, but also compassionate and loyal to their allies.
They value their ancient traditions and heritage, but also adapt to the changing world.
They are a fascinating and complex race of fantasy creatures.
NCS (Natural Color System)
NCS S 8010-Y10R
NCS S 3040-Y30R
NCS S 7500-N
NCS S 1040-Y
NCS S 4005-Y20R
PANTONE
PANTONE 419
PANTONE 7572
PANTONE 7540
PANTONE 393
PANTONE 479
RAL Classic
RAL 8022
RAL 8001
RAL 7043
RAL 1014
RAL 7034
RAL Design
RAL 000 15 00
RAL 060 50 50
RAL 000 35 00
RAL 095 90 50
RAL 030 50 20
RAL Effect
RAL 790-5
RAL 320-M
RAL 850-6
RAL 270-1
RAL 780-5
What does a Night Elf look like?
A Night Elf is a fantasy creature that resembles a human with pointed ears and often has purple or blue skin, hair, and eyes.
They are usually graceful, agile, and skilled in magic and nature.
They live in ancient forests and have a strong connection to the moon goddess Elune.
Some additional sentences are:
Night Elves are one of the oldest races in the world of Azeroth, and they fought against the demonic Burning Legion in the War of the Ancients.
Night Elves have different factions and cultures, such as the Highborne who practice arcane magic, the Illidari who follow Illidan Stormrage and use fel energy, and the Nightborne who isolated themselves behind a magical barrier.
Night Elves can transform into various animals, such as bears, cats, owls, and seals, through their druidic abilities.
They also have a close bond with their saber cat mounts and hippogryph allies.
NCS (Natural Color System)
NCS S 8005-B80G
NCS S 6020-B10G
NCS S 4020-R80B
NCS S 3020-B10G
NCS S 3005-R50B
PANTONE
PANTONE 7547
PANTONE 553
PANTONE 2139
PANTONE 7697
PANTONE 7660
RAL Classic
RAL 8022
RAL 6028
RAL 5023
RAL 5024
RAL 9006
RAL Design
RAL 160 20 20
RAL 180 30 15
RAL 270 40 30
RAL 190 60 20
RAL 320 60 15
RAL Effect
RAL 790-5
RAL 710-6
RAL 630-2
RAL 730-M
RAL 560-M
Continue browsing posts in category "Light"
PREVIOUS POST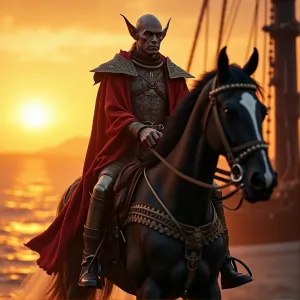 Elf
You may find these posts interesting: