Electric yellow
Closest colors:
in RAL Design:
RAL 080 80 90
2023-08-23
Snargl
1 minute 30 seconds
What color is Electric yellow?
Electric yellow is a bright and vivid shade of yellow that resembles the color of a lemon or a sunflower.
It has the hex code #FFFF33 and the RGB values of (255, 255, 51).
It is also known as yellow, electric yellow or lemon yellow in web design.
Electric yellow is a pure hue that has a saturation of 100% and a lightness of 50%.
It is one of the most common colors used in flags, logos, signs and symbols.
Electric yellow is also the name of a popular species of African cichlid fish that has a deep yellow body and black fins.
These fish are native to Lake Malawi and are relatively peaceful and easy to breed in aquariums.
Electric yellow cichlids are attractive and lively pets that can add a splash of color to any tank.
NCS (Natural Color System)
NCS S 1050-Y20R
NCS S 7010-Y50R
NCS S 1070-G80Y
NCS S 2500-N
NCS S 3050-Y90R
PANTONE
PANTONE 2322
PANTONE 396
PANTONE 5665
PANTONE 7608
RAL Classic
RAL 1017
RAL 8016
RAL 1003
RAL 9018
RAL 3031
RAL Design
RAL 070 80 60
RAL 050 20 16
RAL 085 80 85
RAL 080 80 05
RAL 040 40 60
RAL Effect
RAL 370-2
RAL 330-6
RAL 270-4
RAL 110-6
RAL 440-5
Continue browsing posts in category "Colors"
PREVIOUS POST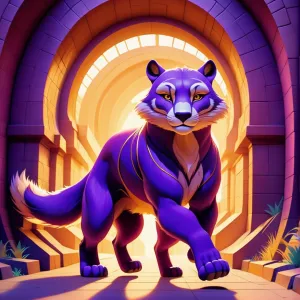 Electric violet
You may find these posts interesting: